Confirmed speakers
Prof John Thompson - Cornell University, US (retired, now consultant, Vancouver, Canada
John has been dividing his time between Cornell University, where he has been the Wold Professor of Environmental Balance for Human Sustainability, and Vancouver, BC where he consults on exploration, mining and sustainability. John has worked in the mining industry and related research for 35 years, including Chief Geoscientist and VP Technology and Development for Teck Resources, and Director of the Mineral Deposit Research Unit at the University of British Columbia. He has had diverse leadership roles in many organizations – Chair, Resources for Future Generations 2018; Chair, Genome BC; Past-President Society of Economic Geologists; Co-Founder and Chair, Geoscience BC; Co-Founder and Chair, Canada Mining Innovation Council; and member of two councils for the World Economic Forum. He is on the Boards of exploration and technology companies, and participates in advisory groups for clean technology and sustainability.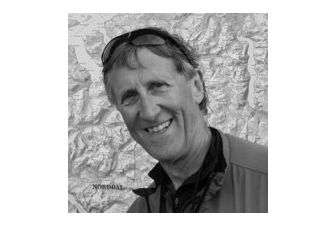 Prof Wouter Poortinga – Cardiff University, UK
Wouter Poortinga is Professor of Environmental Psychology at the Welsh School of Architecture and the School of Psychology, Cardiff University. His research interests are in environmental risk perception, sustainable behaviours and lifestyles, and human-environment interactions. Recent work includes a field trial to reduce the use of disposable coffee cups, the behavioural and attitudinal implications of plastic bag charges, the health impacts of energy-efficiency improvements, and European perceptions of climate change.
Hazel Gibson - Plymouth University, UK
Dr Hazel Gibson is a researcher of the public perception and communication of geothermal power at Plymouth University. Having started her career working as an Engineering Geologist in a geotechnical firm in Australia, she moved into science communication, working in the USA and UK; eventually ending up at the Natural History Museum in London. This combination of experience in industry and public engagement led to an interdisciplinary PhD at Plymouth University, examining public perceptions of geology in the South West of England. Covering science communication, psychology, geology and geography, this research has led to a whole new understanding of how expert and non-expert geoscientists conceptualise the geological subsurface and how that understanding can be used to improve the effectiveness of our communications.
Goda Perlaviciute - University of Groningen, Netherlands
Goda Perlavicuite is assistant professor in Environmental psychology at the University of Groningen, the Netherlands. Her research focuses on public acceptability of energy sources, systems, and policies. She focuses on theory development and applying theory in addressing acute environmental and energy problems. Goda is teaching in multiple undergraduate and graduate courses on Environmental psychology and energy, and gives courses and trainings to practitioners and decision-makers in the energy domain. She coordinates the master programme Environmental psychology at the University of Groningen.
Natalia Yakovleva - Newcastle University London
Natalia is a Senior Lecturer in International Business Strategy at Newcastle University London. She has PhD in Environmental Studies, BSc in Economics. After completing her PhD in 2002, Natalia worked as Research Associate at the Centre for Business Relationships, Accountability, Sustainability and Society at Cardiff University (BRASS). Prior to Newcastle, Natalia worked as a Senior Lecturer in International Business at Surrey Business School (University of Surrey, Guildford) and as a Reader/Senior Lecturer in Sustainable Development at Winchester Business School (University of Winchester). Natalia has published in international journals such as Journal of Business Ethics; Political Geography; Geoforum; International Journal of Production Research; Environment and Planning C. She authored a book on Corporate Social Responsibility in the Mining Industries, Routledge, 2005. Natalia specializes in research on sustainable and responsible business. She developed expertise in the field of corporate social responsibility and corporate-community relations, especially in the extractive industries. Natalia has conducted research on management of social and environmental implications of small- and large-scale mining in Argentina, Ghana and Russia. Natalia contributes to the work of Resourcing Future Generations, an initiative of the International Union of Geological Sciences, that is concerned with adequate provision of mineral resources for future generations and governance of mineral resource development. Member of editorial boards of journals: The Extractive Industries and Society (Elsevier) and Resources (open-access MPDI journal). Natalia is an Associate Director of the Institute for Sustainability at Newcastle University since November 2017.