Partnering with
iCRAG
iCRAG underpins our country's understanding of its natural resources and how they can best serve the ultimate goal of long-term sustainable development in Ireland. As an SFI research centre, iCRAG encompasses the broad community of Irish geoscience researchers and engages with industry partners from diverse geoscience-related sectors, including minerals, groundwater, marine, geotechnical and petroleum.
Building on the high-level of cohesion that already exists in Irish Geoscience, iCRAG serves the crucial purpose of bringing academic, semi-state and industry bodies together in one forum, ensuring currency, relevancy and accuracy is retained in all Centre activity.
Like any valuable research initiative, the Centre is always looking for novel ways to grow and expand its contribution to the field. We consistently seek new and exciting industry partnerships to help serve this purpose and strengthen the Centre's long-term future as a leader in geosciences research.
Why invest in iCRAG?


Amplify your corporate message of sustainability through our mission of delivering solutions for a sustainable society.
Gain immediate access to world-leading researchers across a wide range of fields with state-of-the-art analytical facilities.
Help build the skilled workforce of tomorrow.
Leverage government research funding in iCRAG and the investments by numerous other iCRAG partners.
Create a science-based foundation for responsible decison making about our planet, people, and prosperity.
Some of the many benefits of iCRAG research collaboration include:
Regular access to cutting edge geosciences research.
Substantial risk mitigation for Irish exploration activity.
Competitive advantage in company R&D activity.
Options to commercialise research output.
Commercial profiling opportunity, increasing visibility in the Irish geosciences sector.
Tax relief options under Ireland's R&D Tax Credit Regime.
Access to an exceptionally targeted & highly trained talent pool.
To explore your collaboration options further, please contact our Business Development team:
Dr Aoife Brady - Industry and Research Programme Manager
Email: aoife.brady@icrag-centre.org
--
Emer Caslin - Business Development Manager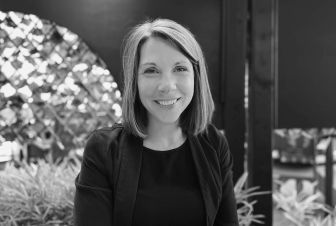 Email: emer.caslin@icrag-centre.org