Speaker Profiles
Dr Mark McCorry
Mark McCorry PhD MCIEEM has been working as an ecologist within Bord na Móna for 13 years and is now Ecology Manager. His main role is planning rehabilitation of Bord na Móna's cutaway bogs. He lives Irish midlands in Co. Laois with his wife and 2 teenage daughters.
Dr Shane Donohue
Shane Donohue is an Associate Professor at University College Dublin and an iCRAG Funded Investigator. He is Director of the UCD Centre for Critical Infrastructure Research (CCIR). Shane's research focuses on geotechnical and environmental applications of field and laboratory geophysical and geotechnical techniques, as well as remote sensing tools, and on the development of near surface geophysical technologies.
Padraig Naughton
Padraig Naughton has an honours degree in Structural Engineering from Dublin Institute of Technology, Bolton Street, Dublin. He has 18 years' experience in structural/civil design working in a number of Consulting Engineering practices including 6 years work experience in Australia working on a variety of industrial, commercial, pharmaceutical and residential projects. He joined Bord na Móna Civil Engineering Department in 2016 working on various Civil Engineering and Planning projects and is currently the Civil Engineering Manager leading a team of Engineers, Surveyors and GIS specialists primarily involved in peatland rehabilitation. Padraig lives in Roscommon with his wife Paula and three kids, Katie, Páidí and Sarah.
Prof. Mike Long
Mike Long is a civil engineer and holds BE (UCC), MEngSc (UCC) and PhD (UCD) degrees. Following graduation he spent 11 years in geotechnical engineering practice mainly with the British firm ARUP. Since 1996 he has been at UCD and was promoted to Senior Lecturer in 2006. He currently supervises 2 PhD and 2 MEngSc research students. He is also a visiting Professor at NTNU Trondheim, Norway. His research work mostly comprises the characterisation of natural soils, on soil structure interaction for deep basements and on shallow geothermal systems. Mike regularly acts as a consultant on general infrastructural engineering projects.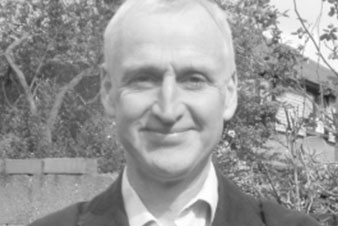 Dr Bryan McCabe
Dr Bryan McCabe graduated with a first class Honours Degree (and Gold Medal) in Civil, Structural and Environmental Engineering from Trinity College Dublin (TCD) in 1997. He was awarded his PhD entitled "The behaviour of pile groups in Belfast soft clay" by TCD in 2002. Bryan joined the Department of Civil Engineering at NUI Galway in 2001 and is now at Senior Lecturer level specialising in geotechnical engineering, and a former Head of Discipline (2014-2017). He is also a Chartered Engineer (2006) and Fellow (2014) of Engineers Ireland.
Bryan's primary research interests lie in mainstream geotechnical engineering, and to date have included the behaviour of deep foundations, various means of improving weak/compressible soils (e.g. Vibro-Replacement stone columns and Dry Soil Mixing) to enable the use of shallow foundations and pipe-jacking/microtunnelling.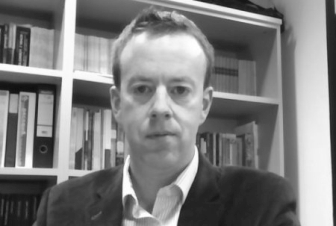 Andy Trafford
Andy is a geophysical researcher in the iCRAG geohazards research spoke under the supervision of Dr Shane Donohue. He holds a BSc in geophysics from Durham University (1991) and a MEngSc from UCD (2017) on the Determination of the Undrained Shear Strength of Peat from Shear Wave Measurement. His general research interests centre around the use of shear waves in the determination of geotechnical properties of soils, with an emphasis on industry led investigations. Using fibre optic cables as acoustic sensing elements is a novel and exciting development in seismic investigations. Applications include earthquake and tsunami monitoring, acoustic sensing and downhole investigations. My research focusses on the utilisation of fibre optic cables for the assessment of the shallow subsurface for engineering applications.
Dr Eve Daly
Dr. Eve Daly is a lecturer in Earth and Ocean Sciences and a Geophysicist at the University of Galway. She works in the "Critical Zone" - simply defined as the region where rock meets life. She formed the HYdrogeophysics and REmote Sensing (HY-RES) research group in 2019 with primary focus on understanding Soil Moisture (a key climate variable) and its impact on this zone via the use of multiscale geophysical tools and machine learning. Recent projects include using geophysical data to delineate peatlands with the Geological Survey Ireland's airborne Tellus survey, specifically the Radiometric dataset. This information is vital for the estimation of appropriate carbon emission factors from Irish soils and the management of climate emission targets.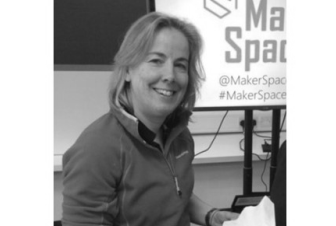 Dr Eoghan Holohan
Eoghan graduated from Trinity College Dublin (TCD) with a B.A. in Natural Science (2002), a Diploma in Statistics (2004), and a PhD in Geology (2008). He spent one year (2006-7) as an Assistant Lecturer in structural geology in University College Dublin (UCD), and then joined the Fault Analysis Group on a IRCSET-funded post-doctoral fellowship in 2007-2009. Eoghan then won an IRCSET-Marie Curie INSPIRE international mobility fellowship (2009-2012) that facilitated a collaborative research project based at both UCD and the German Research Centre for Geosciences (GFZ) in Potsdam, Germany. He subsequently took up a research scientist position at GFZ Potsdam (2012-2015), before re-joining UCD in 2016 as a College Lecturer in structural geology and tectonics. Since July 2017, Eoghan is an Associate Professor of Earth Sciences.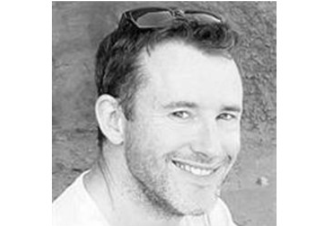 Prof. Laurence Gill
Prof. Gill is lead of iCRAG's Connected Waters research. His research interests involve studying the fate and transport of both air and water-borne pollutants in the natural and built environment, as well as the development of passive treatment processes. Much of the work involves extensive field studies which are then used to develop mathematical models to gain further insight into the processes. Prior to joining at Trinity College in 1999, he spent several years working in the UK water industry on the design of water and wastewater treatment processes for urban populations.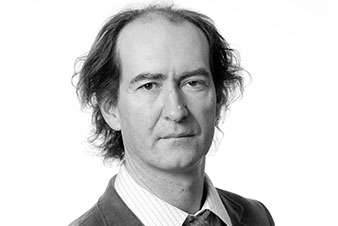 Dr Tiernan Henry
Tiernan Henry is a lead researcher in iCRAG's Connected Waters research. He has a BA (Mod) in Natural Sciences from TCD, an MSc in hydrogeology from the University of Wisconsin-Madison, and he completed his PhD (on the groundwater setting of the Tynagh Mine) at NUIG. He worked on US-EPA and USGS-funded projects in the US before returning to Ireland where he worked in groundwater consultancy for a number of years. He has been a lecturer in Earth and Ocean Sciences (at NUIG) since 2004. His research interests include work on the distribution of metals in groundwater in Ireland, interaction of seawater and groundwater in coastal karst systems, and use of multi-disciplinary approaches to solving and contextualising groundwater problems.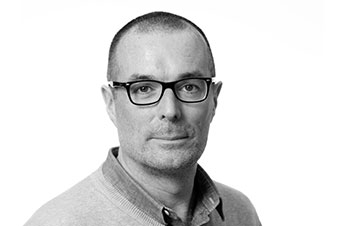 Dr Matthew Saunders
Dr Matthew Saunders' background is in Environmental Science, where from his undergraduate days he has had a strong interest in the fields of climate change, sustainable development and role that plants play in the mitigation and adaptation to climate change. He has worked on the tolerance of commercial crop cultivars to salt stress, the impacts of land use, management intensity and land use change on food, fuel and fiber production, in addition to investigating the role of terrestrial ecosystems in atmospheric warming and/or cooling by assessing the carbon and greenhouse gas dynamics of these systems.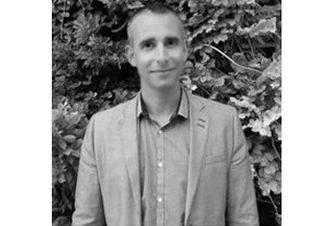 Dr Jean O'Dwyer
Dr Jean O'Dwyer is Deputy Director of iCRAG, lead of the iCRAG-GSI Environmental Geoscience PhD Programme, and a Deputy Head of Environmental Science in the School of Biological, Earth and Environmental Sciences. Jean graduated with a PhD in Environmental Science from the University of Limerick in 2015; her research focuses on the impact of the environment on human health and wellbeing with a significant focus on groundwater contamination.
Marie Fleming
Ms. Fleming is a chartered engineering geologist and the global Applied Geology Skills Network Lead at Arup. She uses her background in geology, geophysics and geotechnics to develop efficient and effective solutions for a wide variety of ground conditions and provides expert advice on the environmental considerations and opportunities for sustainable development associated with soils and geology. Ms. Fleming serves on the steering committee of Geoscience Ireland, is Chair of the Registration Authority of the European Federation of Geologists and was Past President of the Institute of Geologists of Ireland (2015-2017). She is the industry advisor on several academic engineering geology research projects and a visiting lecturer in Engineering Geology at a number of institutions. She is passionate about promoting the role of geoscience in society and is a trustee of Geology for Global Development.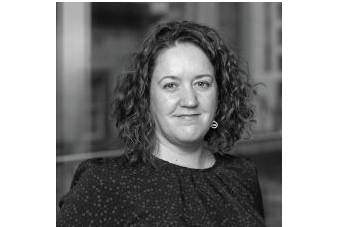 Eileen McCarthy
Eileen is a director and company owner for >25 years and runs QMEC Environmental, a consultancy that specialises in peatland hydrogeology and in peat landslide hazard and risk assessment. In the last 10 years, she has been a part time lecturer in University College Cork; she contributed to the design and set up of a new MSc programme in Applied Environmental Geoscience in UCC; and has been conducting iCRAG research in upland blanket bog hydrogeology and its significance for peat slope stability. Through this research, Eileen is working towards a doctorate. She has an MSc in Hydrogeology (University College London, 2001) and a BSc in Earth Science (University College Cork, 1998).
Dr Hugh Cushnan
Senior Associate in the Water and Environment section, RPS Belfast. Currently involved in a range of peatland restoration projects across the Island of Ireland. Hugh's PhD, completed in 2018, focused on investigating raised bog restoration potential in Ireland. Hugh has also gained accreditation as a Chartered Engineer, Chartered Scientist, Chartered Environmentalist and as a Chartered Water and Environment Manager, utilising the array of experience gained by working on peatland restoration and wider catchment management projects.
Dr Aparajita Banerjee
Aparajita is a Post-Doctoral Research Fellow, College of Business at University College Dublin. She received her Ph.D. in Environmental and Energy Policy from the Department of Social Sciences at Michigan Technological University, USA and holds a MA in Economics degree from Jadavpur University, India.
Aparajita is interested in research that examines the intersection of society, the environment, and government policies. She studies socio-environmental problems at different scales local, regional and global and has conducted research in countries like India, Mexico, Ireland, and the United States.

Her current research is inspired by the belief that societal transition to deep decarbonization and a sustainable future should truly be just and equitable for all. She is interested in exploring how society is impacted by problems associated with energy and environmental (in)justice, climate change inequality, and biodiversity conservation. She has published on topics such as comparative public policy, social acceptance, and rejection of alternative technological developments, ethics of energy development. She also has an interest in exploring the challenges in achieving the UN Sustainable Development Goals at micro, meso, and macro levels.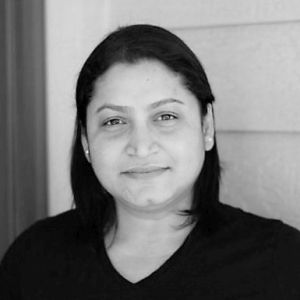 Kate Flood
Kate Flood is a researcher based in the Department of Geography, Archaeology and Irish Studies, University of Galway. Kate's research integrates social science, ecology, and humanities to explore the relationships between people and peatlands. Her research interests include the social dimensions of peatland conservation, collaborative governance, and cultural values of ecosystems. She sits on the Steering Group of the Community Wetlands Forum and represents the Forum on the EU Horizon 2020 WaterLANDS restoration project.
Shane Regan
Shane is an Ecohydrologist with the NPWS. He works at the interface of science, technology and policy. His particular interests are in hydrology, climate change and geoscience, and understanding the environmental drivers for nature conservation/restoration and greenhouse gas reduction/sequestration. He is also interested in the financing of biodiversity and climate change mitigation projects and developing public and private partnerships.
Tom Clayton
Tom is a Chartered Civil Engineer with ten years of experience within the geotechnical sector and has developed excellent skills in analytic design, including finite element analysis. Tom has significant experience designing deep foundations (including deep shafts) in the London area and beyond. Tom also specialises in earthwork stabilisation and has worked in both asset management (client side) and design consultancy roles for both highways and rail projects.
Charise McKeon
Charise McKeon is a Geologist and project manager in Geological Survey of Ireland (GSI) with over 19 years' experience in Irish geology and Geoscience, with particular focus on geohazards (landslides) and marine and coastal mapping.
She graduated from University College Dublin (UCD) in 2002 with a BSc in Environmental Geochemistry and completed an MSc in Geographical Information Systems from the University of Ulster (UU), Coleraine.
Geertje Schuitema
Geertje completed her PhD in Environmental Psychology from the University of Groningen (the Netherlands). Before joining UCD in 2014, she was a Research Fellow at the University of Aberdeen (UK, 2009 – 2011) and Aarhus University (Denmark, 2011 – 2014). Her research focuses on factors that explain (sustainable) consumer behaviour, including the adoption of new technologies and the public perception of environmental issues and risks. Moreover, I study how people can be encouraged to behave more sustainably, building mainly on psychological and marketing theories.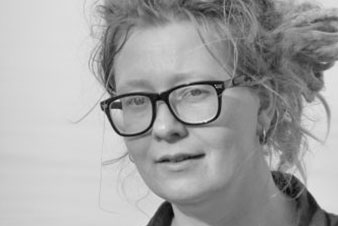 Chris Uys
Experienced and qualified in the field of applied communication with nearly 30 years work experience in roles of general management, project coordination, interpersonal liaison and business development. Specialties: Ability for problem solving, conflict resolution, motivation and negotiation;Excellent listener and communicator who effectively conveys information.
Murray Hitzman
Murray W. Hitzman is Director of iCRAG and a Science Foundation Ireland Research Professor. He worked in the petroleum and minerals industries from 1976 to 1993 primarily doing mineral exploration worldwide and was largely responsible for Chevron Corporation's Lisheen Zn- Pb-Ag deposit discovery in Ireland (1990). Dr. Hitzman served in Washington, D.C. as a policy analyst in both the U.S. Senate for Senator Joseph Lieberman (1993-94) and the White House Office of Science and Technology Policy (1994-96). In 1996 he was named the Fogarty Professor in Economic Geology at the Colorado School of Mines (CSM) and served as head of the Department of Geology and Geological Engineering from 2002-07.